Union City, TN – December 4, 2018
Obion County is full of outdoor enthusiasts who will one day be able to purchase boats made locally.
Members of the Obion County Joint Economic Development Council and Obion County Chamber of Commerce joined officials from Excel Boat Company this morning to announce an expansion of the Arkansas company here in Union City.
Pilot program encourages regional strategies to support college attainment.
NASHVILLE, TN - Nonprofit post-secondary advocacy organization Complete Tennessee today announced a new pilot program to support the development and implementation of regional strategies for post-secondary attainment. The "College Completion Communities" program will encourage stakeholders to develop targeted plans that can address local attainment challenges and help more students access and complete post-secondary programs... Read more here.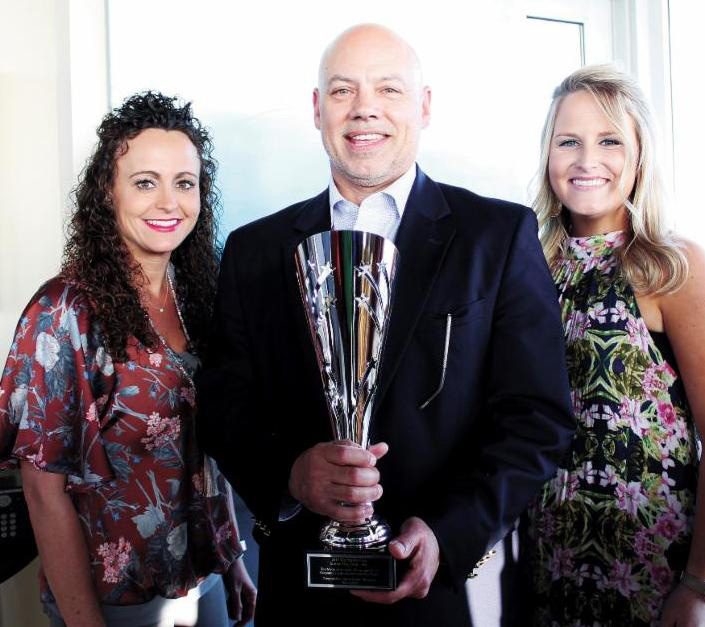 Thank you to our sponsors, chamber members, and the entire Obion County community for helping the Obion County Chamber of Commerce celebrate 95 years of growth, success, prosperity. Our 95th Anniversary was a wonderful event and was a true testimony to the community collaboration that makes Obion County succeed daily. Though we celebrated our 95th birthday, it was also a celebration of YOU, our chamber members, because without you, our organization wouldn't be where it is today. To read the full history of the chamber, click here.
The bi-state micropolitan area of Union City, Tennessee-Kentucky, is dominating things this year, as it takes home the Big Muddy Cup, awarded each spring to the metro area along the entire Mississippi River that welcomes the most corporate facility investments per capita over an 18-month period ending with the previous calendar year.
Posted on: Wednesday - Mar 21, 2018
Posted by: Carly Schroer
More than $9.6 million in grants for industrial site preparation
NASHVILLE – Tennessee Gov. Bill Haslam and Economic and Community Development Commissioner Bob Rolfe announced today that 25 communities will receive more than $9.6 million in Site Development Grants. The Site Development Grant program is part of the larger Rural Economic Opportunity Act passed in 2016 and updated in 2017.
Posted on: Tuesday - Jan 30, 2018
Posted by: Carly Schroer
Grants and investments to assist communities with local infrastructure and safety
NASHVILLE – Tennessee Gov. Bill Haslam and Economic and Community Development Commissioner Bob Rolfe recently approved nearly $25.5 million in Community Development Block Grants (CDBG), which assist communities with infrastructure improvements, health and safety initiatives and façade improvements in downtown commercial districts.